Social Proof Marketing 101 - from little guy branding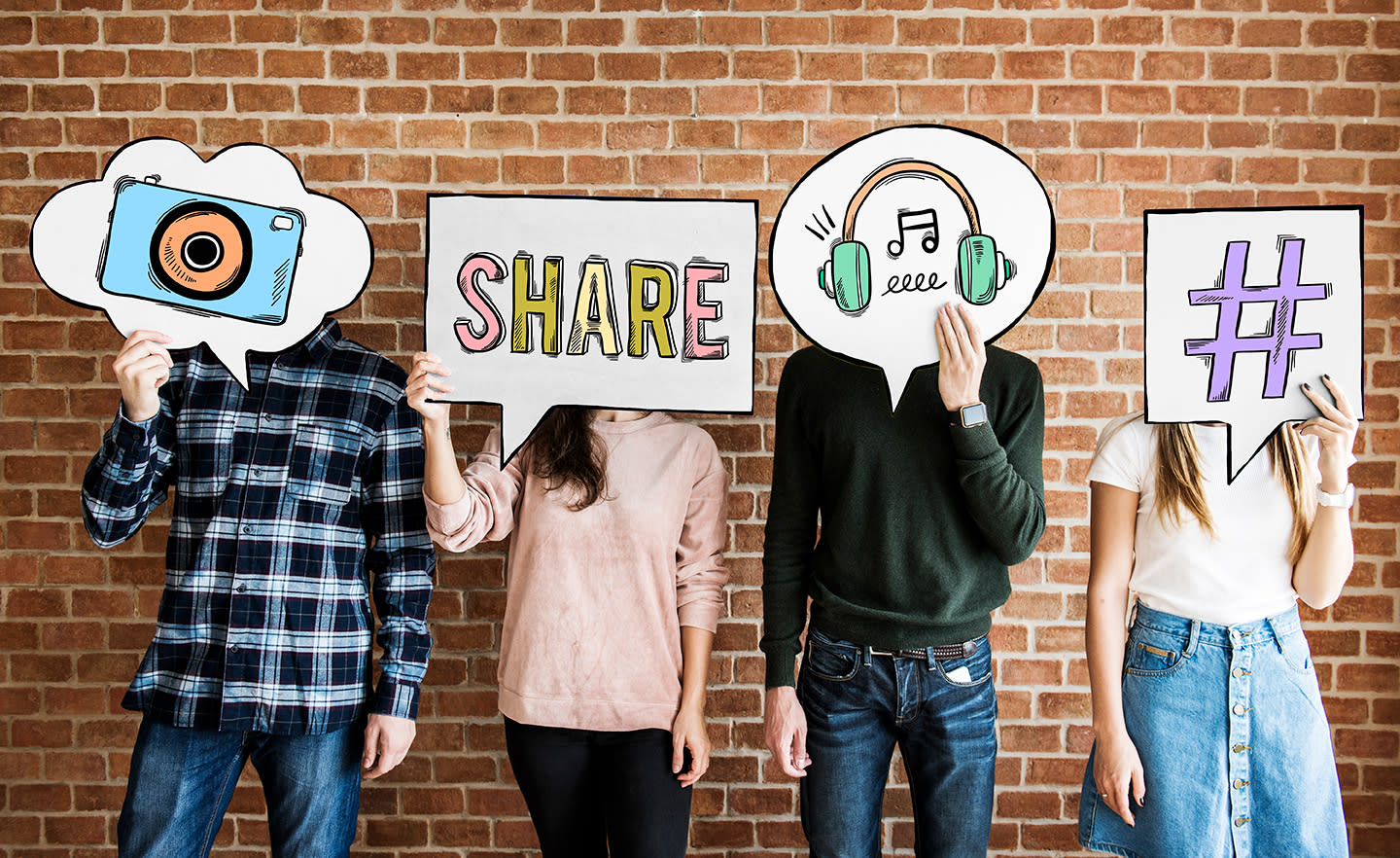 Social proof marketing is a concept based on the idea that people will conform to be liked by, or accepted by the influencer, which in most cases is society at large. This normative social influence reveals several important trends influencing today's marketing industry.
Examples of this include things like landing pages with industry expert testimonials, or respected industry leaders posting demonstration videos about the newest tech tool on the market. This type of "Third Party Influence" carries a lot of gravity when it comes to attracting potential new customers.
The psychological principle behind the social proof marketing concept is essentially saying that when people are uncertain, they will most likely look to the opinions, choices, and responses of others to guide their decisions. Though to effectively harness the concept to persuade potential customers, marketers must first identify potential uncertainties and answer those concerns before the consumer formulates the question. This includes things like using the testimonials, the opinions of known influencers, and other verifiable information from credible sources to inspire consumer confidence.
This makes the social proof marketing concept a critical component in the process of developing a successful landing page strategy. Most consumers buy products that make them feel good about themselves. Adding testimonials and reviews by trusted individuals helps consumers feel like they are part of a greater whole and connected to something special. When carefully planned, these emotional triggers help influence potential customers to purchase new goods and services.
Types Of Social Proof Testimonials & Marketing In Action
There are different types of social proof testimonials to consider implementing on a landing page to demonstrate and test the value of social proof marketing.. The following are some of the most powerful examples of the social proof marketing concept in action.
Customer Reviews
Video Demonstrations
Social Media Sharing Buttons
Data-Driven Case Studies
Trusted Affiliations With Neutral Organizations
Awards
Influencers
Data-Driven Case Studies
Case studies that are backed by sound data collection methods are a powerful tool for giving any product or experience greater validity. It tends to also be highly effective in business to business marketing strategies. It shows, through sold numbers a cause and effect of the use of an offering. With verifiable and credible data collection techniques to inspire consumer confidence.
Testimonials From Industry Leaders & Influencers
In just about every established industry there are leaders and well-known individuals who are trusted names that have tested or used a new product lend credibility. These "Influencers" tend to be pioneers, successful entrepreneurs, celebrities, or other credible experts in their field. When they lend their name, endorsement, or even a short video to a product or service it inspires consumer confidence. Of course, it helps to include a picture of the person, and perhaps some short bio information. This helps assert their authority on the topic to individuals who might be new to that particular niche.
Social Following Count
Social media has become a powerful tool driving the success of well-established and new brands alike. Products that are popular enough with a lot of shares / likes tend to carry a higher perceived value. Praise from past and current customers that filters through social media not only adds to your marketing presence but also serves as a form of social proof marketing. It can also be a powerful way to test how new products and concepts might be received. For example, when someone is looking a few consumable items (which can be a blog article, or even a product, or video), like herd mentality, individuals are drawn to it, leading to a higher perceived value in its truth that will lead to confidence and finally a snap judgement to a conversion.
User Reviews / Testimonials
At the core of social proof, marketing is the notion that consumers trust the opinions of other consumers. Past users who recommend a particular product or service lend credibility. Even if there is an honest negative review, responding to it with a reasonable correction will go a long way toward proving that the product or service itself is strong and that a negative review is a rare event.
This includes maintaining your presence on sites like Google and Yelp. Responding to any and all reviews lend credence to your brand, while also demonstrating activity, and proactive customer service. These reviews can also be in the form of video demonstrations by users or yourself. A short video showing how a new product or technique is used helps potential customers to imagine the ways they might use it to improve their own quality of life. Typically a 2 minute video quickly helps people understand things better that reading due to its visual consumption appeal, leading to higher retention rate, and ultimately purchase.
Using Trust icons
A company with small logos from other authority organizations like the Better Business Bureau, AARP, and similar third party, well-respected organizations tend to inspire greater consumer confidence. Here again, it's important to respond to any and all reviews to demonstrate your presence, activity, and commitment to superior customer service. Including an icon with a link to something like your Better Business Bureau reviews demonstrates a proactive commitment to quality and customer service by an organization with authority.
Including Verifiable Data
Data-driven concepts are powerful in today's world of analytics and number crunching logistics. Even something as simple as noting the number of satisfied customers who have purchased the product or used the service will go a long way toward inspiring consumer confidence. Just like when McDonald's advertised "Over a Billion Served" they touched on this concept that consumers trust other consumers. Other ideas are number of years in business, monthly readers, doing XYZ led to 20% increase in ABC.
Awards & Recognition
Winning industry awards and professional recognition is about way more than the warm fuzzy feeling you get from a job well done. They are also a powerful marketing and awareness tool that announces your superiority over the competition. They help define you as a driving force or lend expert-level credibility to the goods or services you are offering.
Influencer Endorsements
These aren't necessarily celebrities, but rather individuals who have very active social accounts with usually large public following on social media outlets such as twitter, instagram, facebook, tiktok or youtube. Their audiences are typically in extremely niche oriented such as fashion, gaming or marketing as examples. What they do and say holds a lot of weight and credibility to the users who follow them, and respectively, when they tout the accolades of your offerings, their followers are highly engaged, and those people likely to convert higher and faster at an almost impulse driven velocity.
Where Social Proof Marketing Works Best
There are several places where social proof marketing concepts are strongest and are the most effective at inspiring consumer confidence. This includes using it near a call to action such as in e-commerce design or at a point of friction and using it as a counterpoint to potential objections to the product or service being promoted.
Contact Forms / Newsletter sign up
Buy buttons
Ecommerce checkout
Phone numbers
Exit intent popups
Top of articles
Near author bios
The social proof concept is also a strong tool for humanizing your marketing. Even something as simple as a short testimonial from an industry leader, with a picture, links to their social media, and a commanding job title will help potential customers see the benefits of the product or service rather than the corporate entity.
Landing pages are also one of the most powerful places to implement social proof marketing concepts. In this day and age, consumers are savvier than ever. The internet has become a highly effective research tool that helps customers reduce the risk of "Buyer's Remorse." A strategically designed landing page rich with social proof concepts is more likely to attract potential customers and convert them into buyers.
Images
Additional Info
Media Contact : Paul Eide
Related Links : www.lgxbranding.com
Source : little guy design