Should You Hire A CFO?
Is Your Business Ready for a CFO?
Bringing the right people at the right time to your company is always key, especially when it comes to the finances of your company. Beyond managers or accountants having a hand in money management, at some point your company will need well planned financial strategies that can help secure your company's financial future. This is the time to bring in a Chief Financial Officer.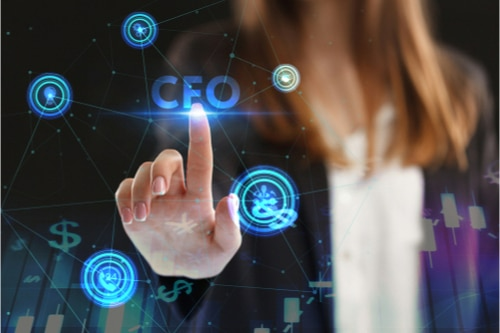 What does a CFO Do and How Does It Benefit Your Business?
To put it plainly, a Chief Financial Officer, CFO, manages company finances. The aspects of your company that a CFO overlooks are but not limited to:
Financial Planning
Financial Reporting
Budgeting and Expense Control
Risk Management
Accurate Record Keeping
Reliable Financial Forecasting
Handling Negotiations With Suppliers and Vendors
Deciding on Future Investments and Strategies
Supervising Financial Personal
Control Cash Flow Throughout the Company
A CFO is typically a top level financial controller. They play a critical role in a company's investment and financial strategies. Accuracy is a highly desirable trait when bringing in a CFO. This is because Chief Financial Officers are responsible for reporting precise and timely information about all business financial aspects while establishing company-wide practices, objectives, policies, and processes to help assure a consistently stable, financial future for your company.
A successful Chief Financial Officer will also have key characteristics that can realistically initiate and deliver on reliable financial growth and thriving strategies for your company. A handful of the attributes to look out for are the following:
Strong Leadership Skills
High Integrity and Ethical Standards
Deep Understanding of Business
Accounting and Financial Competence
Excellent Communication Skills
Financial Foresight and Confidence
With thorough financial knowledge, a CFO will perform deep dives into every financial detail of your business while gauging where your company is losing or making money regularly. In addition, they will look at staffing, expenses vs revenue, and manufacturing sales for calculating accurate return investments.
Simultaneously CFOs have a deep comprehension of business, which means they know the exact costs of doing business and how your company is handling the flow of money to bring you financial strategies that will work best for your financial stability in the long run.
When Should You Hire a CFO?
Bringing a Chief Financial Officer in at the right time and recognizing when you need one is important. There are a few signs to recognize when your company is ready for one:
1. You have trouble with finances, or it has become too much for you to handle.
Finances of a business can become overwhelming for anyone. If you do not have a person with corporate financial experience, it can be easy to fall behind or make mistakes. This would be a time to bring in a CFO. They will analyze your past finances, work with your present status, and help plan for your future. This also helps your team avoid spending too much time managing money and more time focused on their specific jobs.
2. Your company has an increase in growth in a short time.
If your company has a significant increase in revenue, acquired a lot of new employees all in a short amount of time, or is ready to make a bigger move, a CFO can help make budget adjustments and financial plans to help meet all the changes within your growing company.
3. Risk Management
CFOs can help with concerns of risk management. With planning, forecasting and analysis of all financial situations, CFOs can provide accurate and successful financial plans to help secure income. They will also be involved in all future investments and negotiations for your company, deciding which moves will be best for your overall financial growth. Beyond financial risks CFOs also deal with:
Compliance risk
Debt risk
Operational Risk
Supply chain risks
IT Risk
4. You want to experience more growth.
Whether you have reached a plateau in sales or running successfully and want to reach the next level, a CFO can help you get there. CFOS are skilled in evaluating business models for profitability and are always a good resource when making any big changes to your business.
5. You are buying or merging companies.
Mergers can be complicated and with the influx of new financial information, it can be hard to keep up with. This would be a great time to bring in a CFO to help manage the financial changes and keep it all on track.
If you are ready to take your company's finances to the next level, it is time to bring a CFO in. CFO Systems, LLC can either have a CFO as a part of your executive team or help support your current Chief Financial Officer. Contact us today to find the right fit for your business' financial future.
Images
Additional Info
Media Contact : Brett Frevert
Related Links : www.CFOSystemsLLC.com
Source : CFO Systems, LLC