Introducing Premium Gourmet Small Batch Popcorn by Vic's Corn Popper!
Vic's Corn Popper is pleased to announce its new Premium Gourmet line of popcorn. This new special assortment line is produced in small batches by our popcorn artisans.
Here are just a few of our delicious new flavors!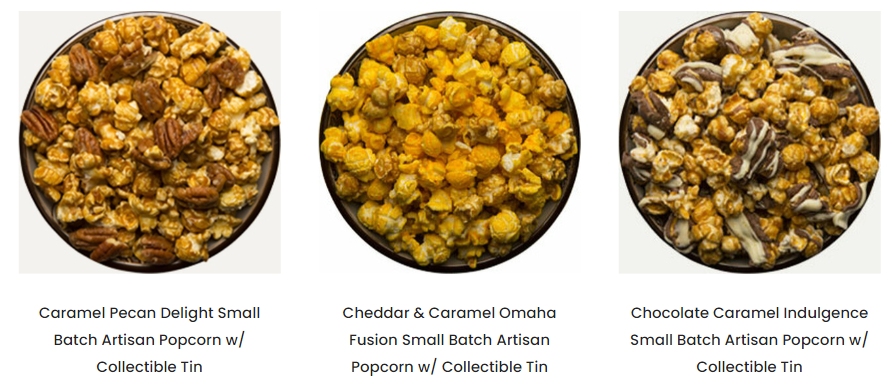 You can find them online or in one of our stores!
Vic's Corn Popper Stores
Industrial Road
14935 Industrial Road
Omaha, NE 68144
877-330-VICS (8427)
Harvey Oaks
14432 West Center Road
Omaha, NE 68144
402-333-1653
Oakview Mall
3001 South 144th St
Omaha, NE 61844
402-333-7272
Downtown
210 South 16th Street
Omaha, NE 68102
402-346-0204
Images