VIRTUAL EVENT: Economic Outlook
Wednesday, November 10, 2021 (8:00 AM - 9:15 AM) (CST)
Description
Insightful. Actionable. Future-focused.
The Economic Outlook forum prepares business leaders, advisors and economic development professionals for what's to come.
In 2021, this event will focus on two topics - consumer confidence and labor market trends. Experts provide current information and analysis on the business climate, economic performance, emerging trends and attitudes towards future growth. Expect a thoughtful discussion of the national and local economy, performance data and perceptions.
Packed with thought-provoking information and data you won't find elsewhere. It's what you need to jump start conversations with clients and colleagues and guide your decision makin in the upcoming year. Get exclusive insights you can act on.
For full information and event details, visit OmahaChamber.org/EOL
---
Tickets go on sale Monday, Sept. 13, 2021.
Single Ticket: $25 Members / $35 Non-Members
Includes one (1) login credential for the live, virtual event and access to the recorded content and materials for 30 days.
Group Package: $250 Members / $350 Non-Members
Includes twelve (12) login credentials for the live, virtual event and access to the recorded content and materials for 30 days for each individual.


Corporate Sponsor: $650 Members Only
Includes thirty (30) login credentials for the live, virtual event and access to the recorded content and materials for 30 days for each individual, company recognition during the live event and your company name listed on the event landing page.
All attendees must register using their own, primary email address. This is to ensure each individual receives online access to the virtual event. Details to access the virtual event will be sent to the email address provided 48 hours before the event.
Reservations are due Tuesday, Nov. 9, 2021 at 11:59 p.m. No refunds or cancellations will be granted after this date.
---
Keynote Speakers
Glenn Fodor, CFA
SVP, Data & Analytics, Fiserv
Glenn Fodor joined Fiserv in August of 2014 as Senior Vice President and is head of the firm's data and analytics business. The reports and findings Glenn's team compiles are frequently referenced in the press, including the Associated Press, CNBC, Wall Street Journal, Reuters, Bloomberg TV and more. Glenn is often tapped as a media spokesperson to offer his insights into the latest consumer spending trends. Glenn graduated cum laude with a B.S. in Finance from Rutgers University and is a Chartered Financial Analyst (CFA) charter holder.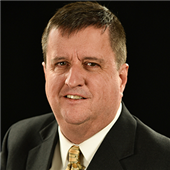 Dr. Eric Thompson

Director of the Bureau of Business Research, University of Nebraska
Dr. Eric Thompson is the Karl H. Nelson Associate Professor of Economics and the director of the Bureau of Business Research at the University of Nebraska-Lincoln.
Thompson's research examines the sources and consequences of state and local economic growth and the economics of infrastructure. Through his work at the Bureau, Thompson provides economists with practical opportunities to conduct applied economic research and trains economists and business students to conduct applied research on timely economic and business topics.

---
Sponsorship Opportunities:
This event is made possible by the generous contributions of several organizations. We appreciate their support.
Presenting Sponsors: ACCESSbank | Baird Holm | D.A. Davidson & Co. | Deloitte
Supporting Sponsor: Lamp Rynearson
Media Partner: KETV
Virtual Event

Wednesday, November 10, 2021 (8:00 AM - 9:15 AM) (CST)
Categories
Signature Events
Annual Conferences & Events
Connect with others in your industry. Celebrate the achievements of Omaha businesses. Champion the next generation and help your employees grow professionally. It's all possible at our annual conferences and events.
Networking & Leadership Series
We host 60+ networking events each year. That's lots of chances for you to make professional connections with potential business partners or clients.