Guide to Navigating Conflict in the Workplace - YP EVENT
Wednesday, September 13, 2023 (12:00 PM - 1:00 PM) (CDT)
Description
Today's workplace is much different than it has been over the span of the last five, ten and even fifteen years. Yet conflict is the one thing that remains and will continue as long as the workplace environment exists, even virtually. Be it positive or negative, where there are differences in perspective and lived experiences, there will be the potential for conflict. Handling difficult conversations with care and applying an alternative mindset to situations at work is a skill that Keele Taylor, SVP Human Resources is willing to share with every professional.
Come hear an interesting perspective applied from the HR lens. Level up your ability to handle the most challenging people and situations in the workplace. Learn how to navigate conflict effectively and without fear.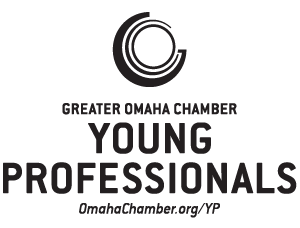 Greater Omaha Chamber
808 Conagra Drive Suite 400



Omaha

,

NE

68102

United States



This event will take place at the Greater Omaha Chamber in Prosperity.
Chamber Parking lot gate will be open for parking during this event.
Wednesday, September 13, 2023 (12:00 PM - 1:00 PM) (CDT)
Categories
Young Professionals
Annual Conferences & Events
Connect with others in your industry. Celebrate the achievements of Omaha businesses. Champion the next generation and help your employees grow professionally. It's all possible at our annual conferences and events.
Networking & Leadership Series
We host 60+ networking events each year. That's lots of chances for you to make professional connections with potential business partners or clients.