BUSINESS DIRECTORY
Discover our 3,000+ member businesses
Omaha Theater Company - The Rose
Categories
Arts, Culture & Entertainment Theaters & Music Venues
About
The Rose Theater is committed to enriching the lives of children and families through live theater and arts education.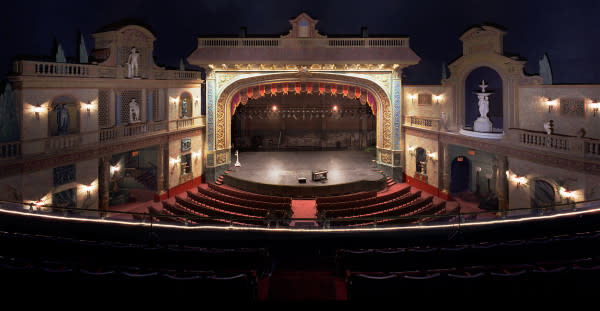 The Rose Theater is proud to be the place where a love of the arts begins. From the young preschooler seeing her favorite storybook burst to life in vibrant color to the shy student taking his first timid steps on stage and discovering his voice, to the teen intern with dreams of making it on Broadway, a lifelong love of theater starts right here, under the copper domes of The Rose.
The Rose Theater is home to the Omaha Theater Company – the only resident, touring, professional theater company in Omaha and one of the largest in the country!
The Rose is accessible to all children. No child is ever turned away for economic reasons. "Pay-what-you-can" evenings are offered for most productions. Thousands of tickets are given to area youth-serving charities year after year.
Live performances are shared from two stages at The Rose Theater: the main stage and the intimate Hitchcock Theater.
Professional actor/educators offer classes in theater, directing, musical theater, singing, dancing, and more. Children ages 4 to 18 are welcome.
The Rose has produced a number of world-premiere shows including Pete The Cat: The Musical, Sherlock Holmes & The First Baker Street Irregular, Leo Lionni's Frederick, Zen Ties, Mufaro's Beautiful Daughters, The Wolf and Its Shadows, Where the Red Fern Grows, and The Little Engine That Could and has worked with renowned playwrights including James Still, Mark Medoff, Y York, Joe Sutton, and Robert Bly
Contacts
Primary
Ms. Julie Walker
Managing Director