Omaha Performing Arts Pride Night - Wednesday, June 7th - Hairpsray
Omaha Performing Arts will host a PRIDE NIGHT for the LGBTQIA+ community and allies before the Wednesday, June 7th performance of Hairspray at The Orpheum Theater.
Use the promo code PRIDE23 when purchasing tickets for the Wednesday performance of Hairspray on ticketomaha.com and save 10% on price level 2 and 3 tickets plus reduced handling fees on all price levels.
From 5:30pm to 7:30pm, Omaha Performing Arts will host a pre-show happy hour at The Peregrine Hotel's Rooftop bar!
Enjoy drink specials inspired by the show and free appetizers while you take in the views of downtown Omaha. We'll also be giving away some free Hairspray and O-pa merchandise! Then head over to The Orpheum to watch Hairspray!
The Peregrine Hotel is located at 203 S 18th Street Omaha, NE 68102 (5 minute walk to The Orpheum Theater)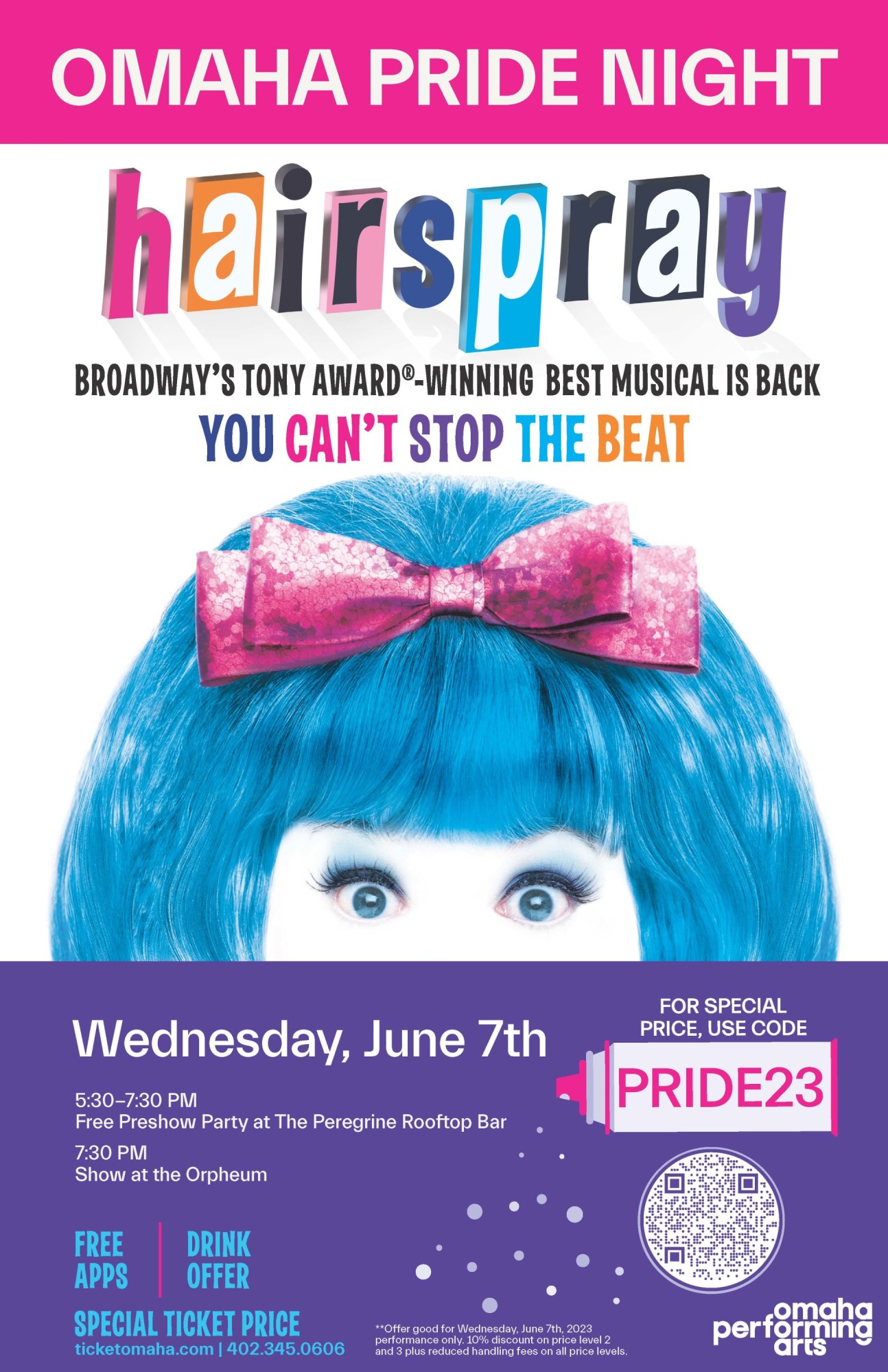 Images