$20 Off an Annual Subscription
https://www.omahadailyrecord.com/subscribe
Discount Code: CHAMBER
($20 Off our $120 Annual Subscription)

The Daily Record is a locally owned daily newspaper in the Omaha Metro Area. We are a legal and business newspaper that publishes Monday through Friday.

We are passionate about supporting and reporting on what is happening in the local legal and business community. If you are interested in local journalism and did not realize you had another option, please give us a try!

Use the code above and subscribe through our online portal, call our office (402-345-1303), or print & mail this form with a check to our office at The Daily Record 3323 Leavenworth St. Omaha, NE 68105.

For further questions, call 402-345-1303 and ask for "Subscriptions."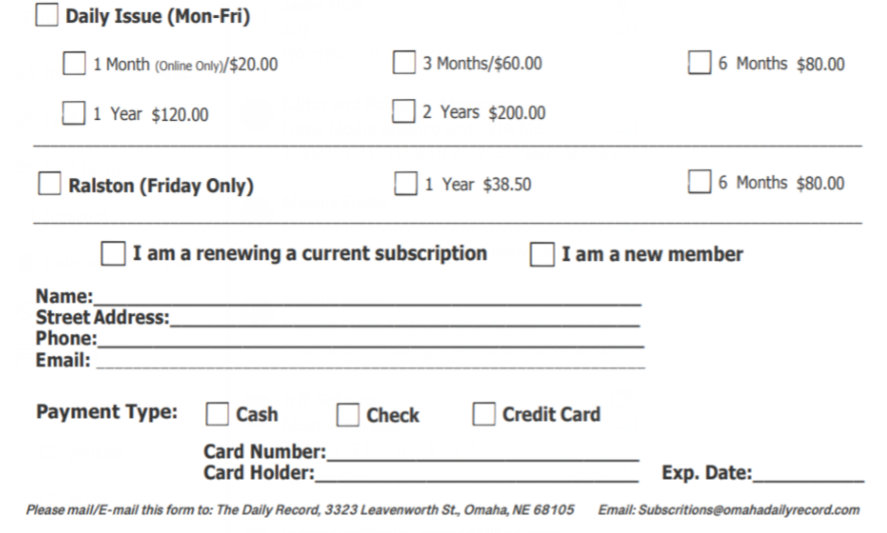 Gallery
Media Contact : Jason Huff
Related Links : https://www.omahadailyrecord.com/subscribe
Source : https://www.omahadailyrecord.com/subscribe