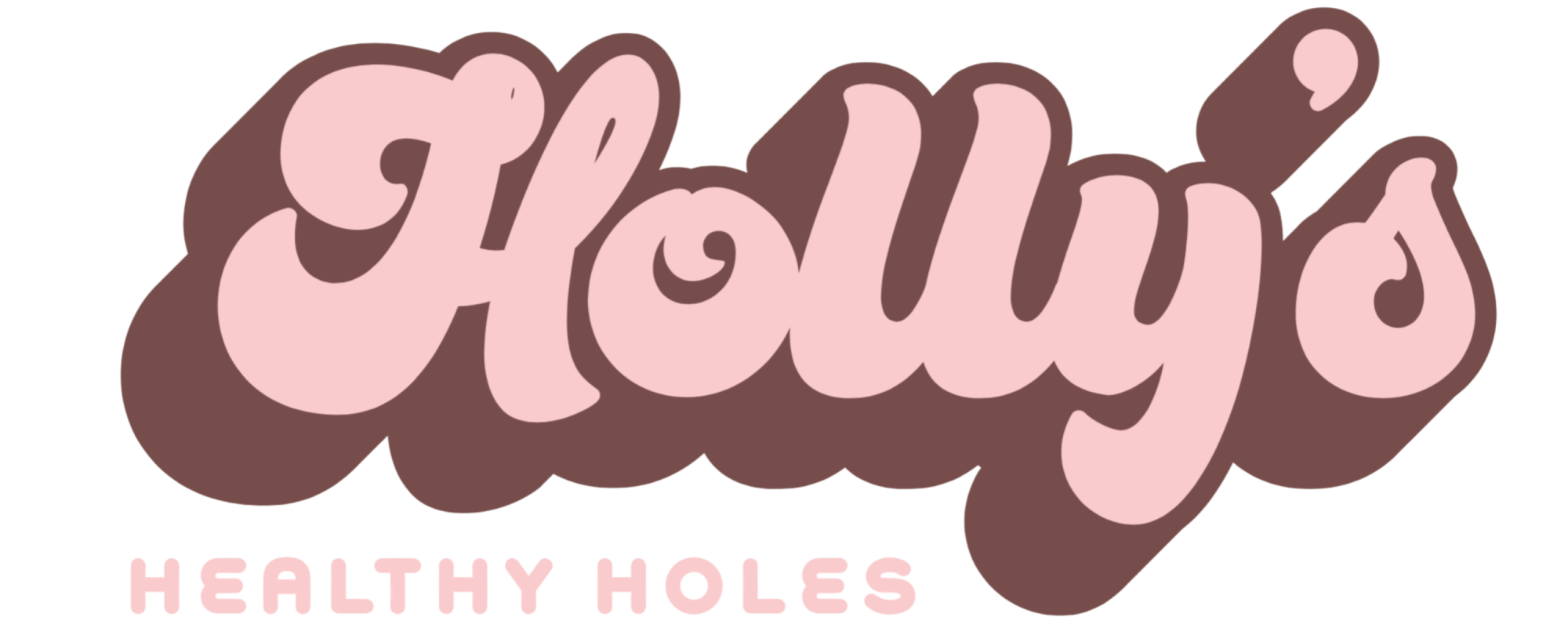 Hi! Holly's Healthy Holes is an online bakery with catering, delivery and retail services.
Our small veteran/woman owned bakery produces protein-rich, nutrient-dense donuts that are freaking delicious. They are free of processed sugars and fats, gluten, lactose, casein, and artificial ingredients.
Everything we have to offer is made with a HOLE lotta love in Omaha's ONLY 100% dedicated gluten free kitchen!
Our Original Donut flavors include: Maple Glazed, Double Chocolate, Lemon Chia and Peanut Butter Cup. Check out our website for Donut Flavors of the Month. We have dairy free/soy free and vegan flavor options! We partner with many retailers in the Omaha and Lincoln area.
Head over to our website at hollyshealthyholes.com to place an order!
---
Donuts are Holly's bliss. They have always been the object of her affection, and even during her competitive bodybuilding years, one of her favorite "cheat" foods. Now, as a certified Holistic Health Coach with the Institute for Integrative Nutrition, and a certified personal trainer with the American College of Sports Medicine, Holly practices and teaches about balance. She believes in delicious pastries and that health is our own responsibility. She thinks just because you have a food sensitivity, allergy or health goal doesn't mean you should be left out. Holly's vision is to contribute to her community by providing healthy pastry options we didn't know existed, and more scrumptious options to make self-respecting choices as we take our wellness into our own hands.
---
Follow us on social media
for flash sales, discount codes and new flavor sneak peeks!
Additional Information
Driving Directions : Plenty of free street parking right outside our production kitchen at 2215 Leavenworth Street
Business Hours : Open for customer pickups Monday, Wednesday, Thursday, Friday 7:30-3pm
More information
Ownership : Female-Owned (51% or more)